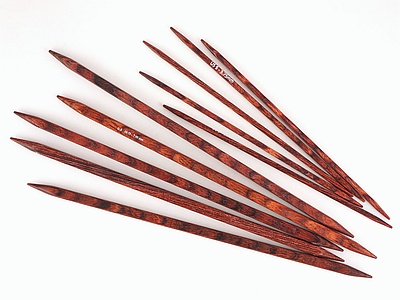 Knitter's Pride


Cubics


Double-Pointed Needles

Cubics are made from densified laminated birch wood with a cuboid shape that tapers to perfect round points on each end. The special cuboid shape provides excellent ergonomics by giving your fingertips a larger surface area to hold onto, and helps reduce fatigue during long knitting sessions. Cubics double pointed needles also are easy to keep organized since they won't roll off the table! Needle size is measured diagonally and will fit into standard needle gauges. These needles are great for beginner and advanced knitters alike.

We carry Cubics double pointed needles in both 6" and 8" lengths.