We are currently taking a break and will be back on Wednesday, February 17th. Checkout will be disabled until we return.



Welcome to Mr. Yarn! We're an online store dedicated to bringing you beautiful yarn at great prices. Please check back often as we are always looking to expand our selection and colors.
We also have a Ravelry group where you can share your finished knits and get ideas for new projects.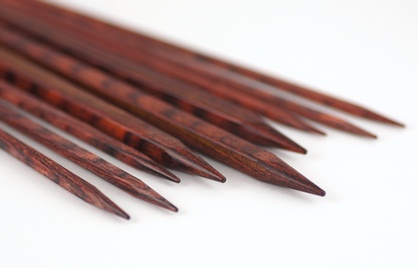 Give your hands a treat with Knitter's Pride Cubics double pointed needles! These beautifully crafted wood knitting needles have a unique cuboid shape that is easy to grip and allows you to control each needle with ease. Needles are smoothly tapered into rounded points that help prevent splitting. Cubics are strong, yet flexible, making them ideal for socks, hats, and sweater sleeves.

Cubics come in sets of 5 needles in both 6" and 8" lengths. Once you start working with these needles, you won't want to put them down!

January 29, 2015 - Mr. Yarn online shop will closed from February 2nd to February 16th, but we should have more Malabrigo shortly after we return, including new colorways.

We have Tosh Vintage worsted weight yarn back in stock including the previously discontinued Seaglass colorway.
Check out all the new colorways we've added to our selection of
Prairie
lace-weight yarn.
Pashmina
sport-weight yarn is back in stock with over a dozen new colors! This luxury 3-ply blend of merino, silk, and cashmere. not only feels amazing but is easy to care for.