Welcome to Mr. Yarn! We're an online store dedicated to bringing you beautiful yarn at great prices. Please check back often as we are always looking to expand our selection and colors.
We also have a Ravelry group where you can share your finished knits and get ideas for new projects.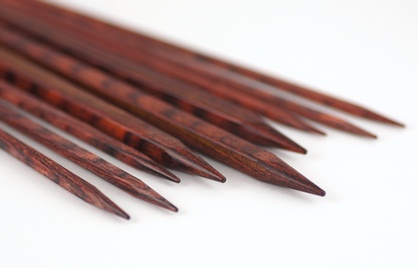 Give your hands a treat with Knitter's Pride Cubics double pointed needles! These beautifully crafted wood knitting needles have a unique cuboid shape that is easy to grip and allows you to control each needle with ease. Needles are smoothly tapered into rounded points that help prevent splitting. Cubics are strong, yet flexible, making them ideal for socks, hats, and sweater sleeves.

Cubics come in sets of 5 needles in both 6" and 8" lengths. Once you start working with these needles, you won't want to put them down!

New I ♥ Mr. Yarn window clings have arrived and will be included with every purchase (while supplies last). The window clings have a static-charged back and can be repositioned on a smooth surface several times without leaving a sticky residue.
Mr. Yarn Halloween stickers
will also be making a comeback for the month of October.


November 29, 2015 - Our next shipment of Madelinetosh Tosh Vintage and Tosh Merino Light is being dyed right now. This will include some of the new November 2015 colorways!

Check out all the new colorways we've added to our selection of
Prairie
lace-weight yarn.
Pashmina
sport-weight yarn is back in stock with over a dozen new colors! This luxury 3-ply blend of merino, silk, and cashmere. not only feels amazing but is easy to care for.
Tosh DK is finally back in stock with new colors! This 100% superwash wool favorite is now stocked in a huge variety of new and classic colorways. This versatile yarn can be knit up as dk or light worsted gauge depending on needle size. We'll be adding more next week if you don't see the perfect colorway in this update.