Welcome to Mr. Yarn! We're an online store dedicated to bringing you beautiful yarn at great prices. Please check back often as we are always looking to expand our selection and colors.
We also have a Ravelry group where you can share your finished knits and get ideas for new projects.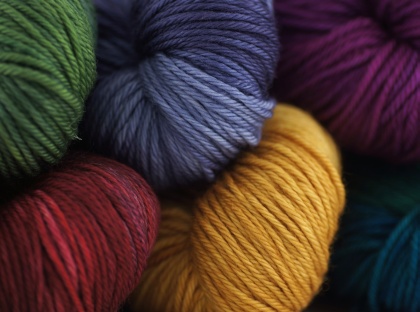 New SweetGeorgia Superwash Worsted has arrived! This gorgeous 100% Merino wool yarn is the perfect combination of durability and softness. It can be machine washed with cold water, making it a great option for your next sweater or baby blanket. You can also easily make a hat or pair or mitts with a single 4oz skein, We have a rainbow of colors in stock including jewel tones and neutrals.





















April 11, 2014 - New Malabrigo will be arriving next week including Arroyo, Lace, Mecha, Merino Worsted, Rasta, Sock, and more!

This 55% silk and 45% cashmere yarn is decadently soft. The deep colors combined with a subtle sheen will definitely make your knits stand out. We have 4 new colorways.

Tough Love Sock is super soft but can take a beating with its 20% nylon content. Come see the new variegated colorways in addition to a huge variety of vibrant solids.