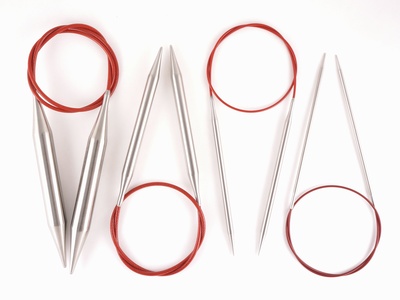 ChiaoGoo


RED Lace


Fixed Circular Needles

ChiaoGoo RED Lace circular needles are made from surgical-grade stainless steel with a smooth, satin-sheen finish. Cords are nylon-coated multi-stranded steel providing unparalleled strength, flexibility, and durability. They are also memory-free so twisted and curly cords are never an issue. RED Lace needle tips are perfectly pointy, absolutely the best you can get when looking for lace tip needles. The needle-cord join is smooth and will not catch even the most delicate of yarns.

We carry a wide variety of sizes and lengths of RED Lace fixed circular needles ranging from size US 0 (2mm) to US 19 (15mm).